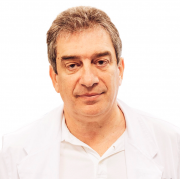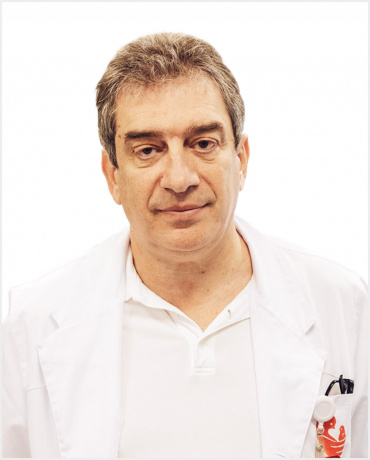 Dr Mark Kurtser
PhD, Member of Russian Academy of Science - CEO and Member of the Board of Directors
Dr Mark Kurtser was appointed as CEO in June 2016. Dr Mark Kurtser is the founder of MD Medical Group and Member of the Board of Directors.
Dr Kurtser began his career at the Department of Obstetrics and Gynecology of the Pirogov Russian National Research Medical University, where he went from assistant to associate professor of the Department. From 1994 to 2012, he headed the Centre for Family Planning and Reproduction, the largest state hospital with focus on OBGNY in Moscow. From 2003 to 2013, Dr Kurtser was the Chief Obstetrician-gynecologist of the Moscow Healthcare Department.
Dr Kurtser continues to be actively involved in the activities of the Group as company CEO and practicing physician.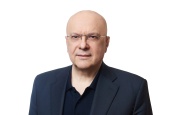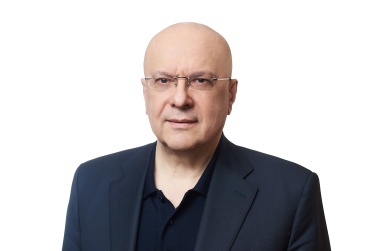 Alexander Kotov
First Deputy CEO
Alexander Kotov joined the Group in 2022 as the First Deputy CEO, where he is responsible for personnel management, legal issues and interaction with government authorities, as well as ensuring the security of MD Medical Group operations. Prior to joining the Group, Alexander held senior positions in government bodies.
Alexander graduated from the Kutafin Moscow State Law University with a degree in Jurisprudence, and was also qualified as an Adviser in social management and personnel work at the Russian Presidential Academy of National Economy and Public Administration. Alexander also holds a PhD in Pedagogy.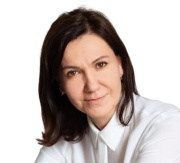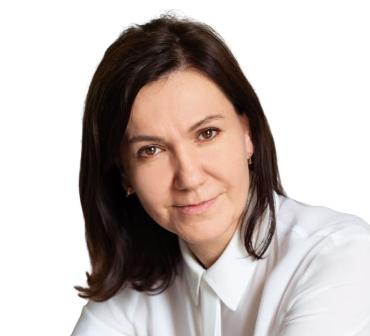 Iya Lukyanova
Chief Financial Officer
Iya Lukyanova joined the Group in 2015 as Chief Accountant, where she oversaw the financial issues and projects on automation and digital transformation. Since 2022, she has been holding the position of Chief Financial Officer, where she is responsible for financial, corporate, legal and IR areas of MD Medical Group. Prior to joining the Group, Iya worked as a financial manager at SG Records Management.
Iya Lukyanova graduated from the Saratov Socio-Economic Institute with a degree in Finance and Credit, a member of Self-regulatory organization of auditors Non-Profit partnership "Auditor Association Sodruzhestvo".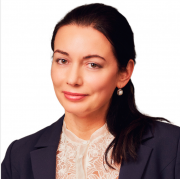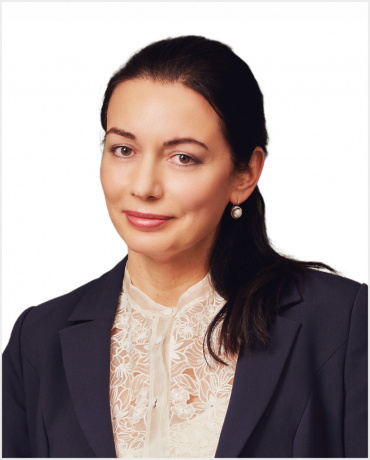 Dr Yulia Kutakova
PhD – Medical Director for Organizational and Scientific-educational Work
Dr Yulia Kutakova joined MD Medical Group in 2012. She has over eleven years of practice experience in obstetrics and gynaecology. Prior to joining the Group, Dr Kutakova was Chief of Maternity in the Organisational and Tutorial Department of Public Healthcare of the City of Moscow. She holds a degree in medicine from Pirogov Medical University, a degree in management from the Moscow Institute of Management and a PhD in medical science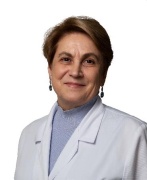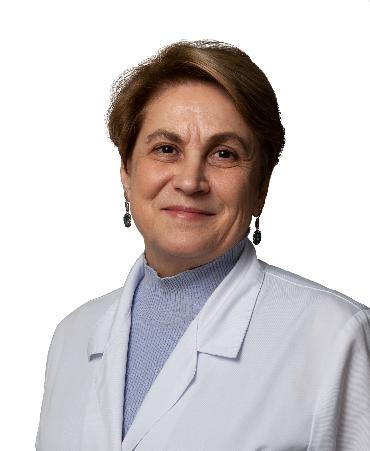 Dr. Natalia Butkevich
PhD – Medical Director, Head of clinical hospitals
Dr. Natalia Butkevich joined the Group in 2018 as Head of the Department of Medical Prevention for Adults. From 2018 to 2022, she was Head of Out-patient Treatment Department, as well as Deputy Director of clinical hospitals of MD Medical Group. In 2022, she was appointed Medical Director and Head of clinical hospitals of MD Medical Group.
Dr. Butkevich graduated from the Pirogov Russian National Research Medical University. Practicing physician, she holds a PhD in Medicine, Honored Doctor of the Russian Federation. Natalia Butkevich has more than 40 years of experience in medicine.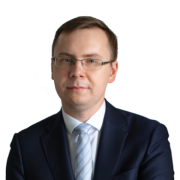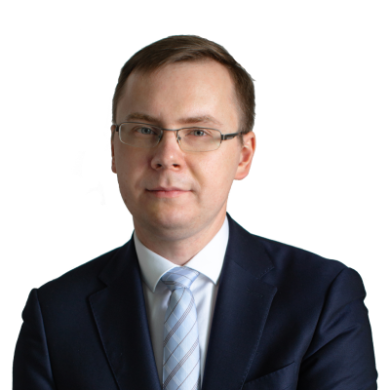 Pavel Rudnikov
Chief Operating Officer
Pavel Rudnikov joined the Group as Head of Financial Control and Treasury in 2018. In 2020, he was appointed to the position of Financial Director of Lapino Clinical Hospital, where he was responsible for the financial management, projects to automate the reporting processes and strengthening financial control.
Before joining the Group, Pavel worked at Rusagro Group of Companies, where he was involved in preparation of financial statements under IFRS.
Pavel graduated from the State University of Management with a degree in Tax and Taxation and has a DipIFR diploma.