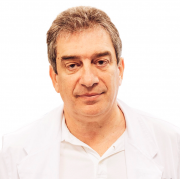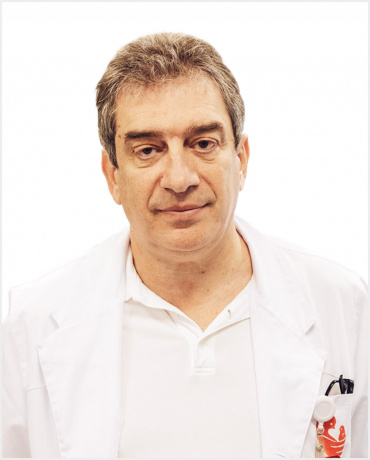 Dr Mark Kurtser
PhD, Member of Russian Academy of Science - CEO and Member of the Board of Directors
Dr Mark Kurtser was appointed as CEO in June 2016. Dr Mark Kurtser is the founder of MD Medical Group and Member of the Board of Directors. Dr Kurtser began his career as a graduate assistant to the associate professor at the obstetrics and gynaecology department of the Pirogov Medical University. From 1994 to 2012, was Head of the Centre of Family Planning and Reproduction, Health Department of Moscow, the largest public obstetrics hospital in Moscow. From 2003 to 2013, Dr Kurtser was the Chief Obstetrician and Gynaecologist of the City of Moscow. He holds a degree in medicine from Pirogov Medical University in addition to a postdoctoral degree in medicine. Dr Kurtser remains actively involved in the Group's healthcare practice and day-to-day operations.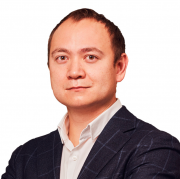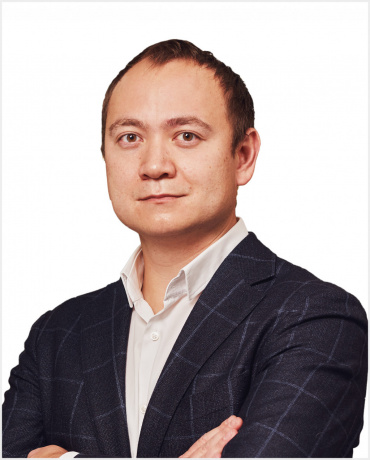 Mr Andrey Khoperskiy
First Deputy CEO
Mr Andrey Khopersky joined the Group in 2013 as Head of Financial Control and Treasury. In 2016, he was appointed Deputy CEO for Economy and Finance of the Group, where he oversaw the financial, legal and IR areas. Since 2022, he has been holding the position of First Deputy CEO, where he is responsible for the general management of the MD Medical Group.
Before joining the Group, Andrey worked at Rusagro Group and Sukhoi as a financial manager, and as an auditor at the BDO Russia. Andrey Khopersky graduated from the Moscow State University of Economics, Statistics and Informatics with a degree in Economics.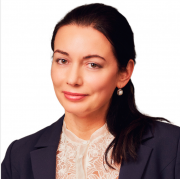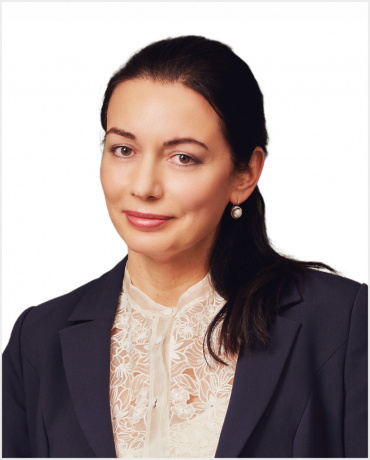 Dr Yulia Kutakova
PhD – Medical Director for Organizational and Scientific-educational Work
Dr Yulia Kutakova joined the Group in 2012. She has over eleven years of practice experience in obstetrics and gynaecology. Prior to joining the Group, Dr Kutakova was Chief of Maternity in the Organisational and Tutorial Department of Public Healthcare of the City of Moscow. She holds a degree in medicine from Pirogov Medical University, a degree in management from the Moscow Institute of Management and a PhD in medical science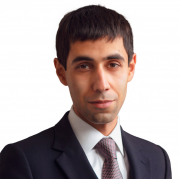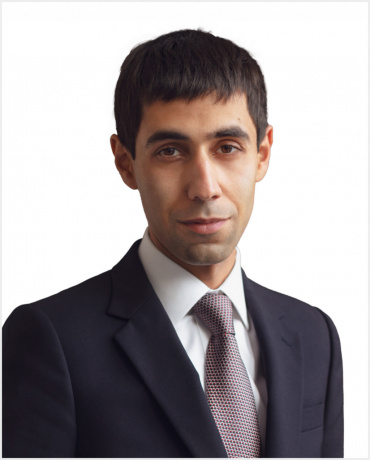 Dr Sergey Arabadzhyan
PhD, Assoc. Prof. - Medical Director for Technology Innovation
PhD, Assoc. Prof. – Dr. Arabadzhyan joined the Group in 2010. He was appointed to the position of Medical Director for innovative technologies of MD Medical Group in 2020. From 2018 to 2020 he held the position of Chief Physician of the "IDK Mother and Child Hospital" in Samara, and a year earlier, held the position of Deputy General Director for Business Development of the "IDK Hospital". From 2012 to 2014 Dr Arabadzhyan worked as Commercial Director and from 2012 to 2018 was Head of the Obstetric physiological department No. 2 of the Lapino Clinical Hospital. Until 2012 - doctor of the pregnancy pathology department №2 at the Perinatal Medical Center of the "Mother and Child" group.
Mr. Arabadzhyan graduated from the Pirogov Russian National Research Medical University. A practicing physician, he holds a PhD in Medicine, is an Assoc. Prof. at the Department of Reproductive Medicine, Clinical Embryology and Genetics of the Samara State Medical University.