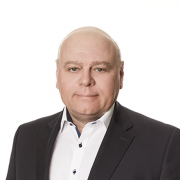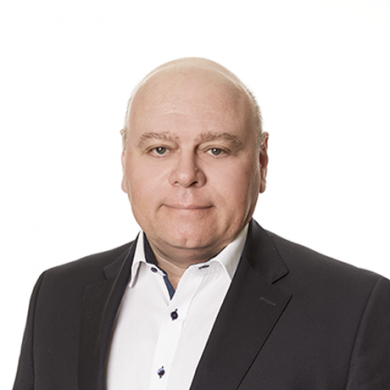 Vladimir Mekler
Chairman of the Board of Directors
Vladimir Mekler was appointed as Non-Executive Director in February 2015 and became Chairman of the Board of Directors in June 2016.
Mr Mekler is the senior and managing partner of Mekler & Partners. Vladimir specializes in corporate law, including support and structuring complex and international transactions, development and optimization of corporate governance and legal systems in companies, legal support of M&A transactions, settlement of corporate disputes, as well as the organization and coordination of legal representation and defense in complex economic and property crimes.
Vladimir Mekler has been a member of the Moscow City Bar since 1980. From 2003 to 2010, he was also Vice Chairman of the Presidium of the Moscow City Bar Association. Vladimir graduated from Lomonosov Moscow State University.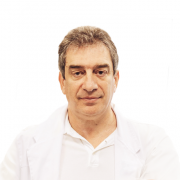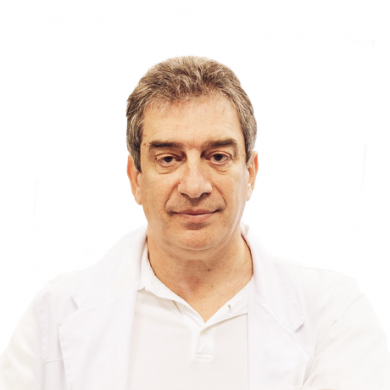 Dr Mark Kurtser
CEO and Member of the Board of Directors
Dr Mark Kurtser is the founder of MD Medical Group, CEO and member of the Board of Directors.
Dr Kurtser began his career at the Department of Obstetrics and Gynecology of the Pirogov Russian National Research Medical University, where he went from assistant to associate professor of the Department. From 1994 to 2012, he headed the Centre for Family Planning and Reproduction, the largest state hospital with focus on OBGNY in Moscow. From 2003 to 2013, Dr Kurtser was the Chief Obstetrician-gynecologist of the Moscow Healthcare Department.
Dr Kurtser continues to be actively involved in the activities of the Group as company CEO and practicing physician.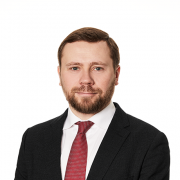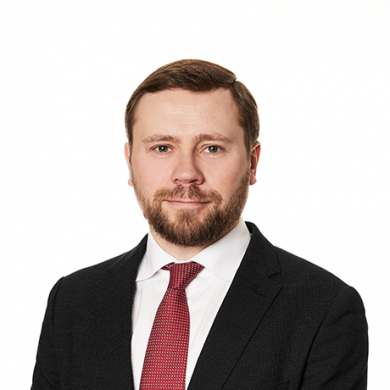 Vitaly Ustimenko
Independent Member of the Board of Directors
Vitaly Ustimenko was elected to the Board of Directors in February 2015.
From 2012 to 2016, Vitaly Ustimenko was the Chief Financial Officer of the Group. Vitaly has 20 years of experience in the field of finance and investment, including 8 years as a CFO. He worked in such companies as Inventure Partners fund, Solnechnye producty, Russian Helicopters and Deloitte. Vitaly is currently the CFO of Skillbox, an online education company in Russia.
Mr Ustimenko holds a bachelor's degree from the Financial University under the Government of the Russian Federation and a PhD in Finance from the State University of Management.
Recognition of Independence_V.Ustimenko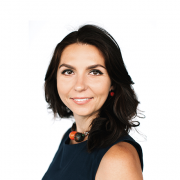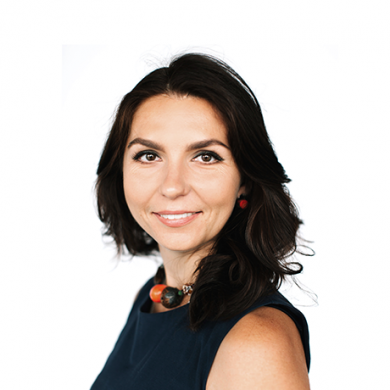 Tatiana Lukina
Independent Member of the Board of Directors
Ms Tatiana Lukina was appointed as an independent non-executive director in December 2019, bringing her 19 years of experience in finance, business restructuring and project management in a wide range of industries.
Since 2016, Ms Lukina has been working as a CFO at GAME INSIGHT, a global mobile game developing company. Tatiana's career has begun at KPMG, where she spent 10 years participating and running projects in auditing, capital market transactions (IPO, SPO, Eurobonds) in international and stock exchanges, debt restructuring for major Russian companies, M&A transaction services in different countries. After that, Tatiana worked in the portfolio Asset Management department at ALFA Group, represented shareholders on boards and committees of ALFA bank (Russia, Ukraine, Kazakhstan) and Rosvodokanal. In 2015-2016, Tatiana, as a co-leader of finance function, headed an IPO preparatory project at OZON.ru, a leading on-line retailer in Russia.
Ms Lukina graduated from the Financial Academy of the Russian Government with a first-class honours degree in Finance, Business Appraisal and Turnaround Management and then finished her PhD there. Since 2006, Tatiana has been a member of the Association of Certified Chartered Accountants (ACCA) in the UK, and has successfully passed exams for a Russian Audit License.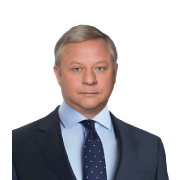 Sergey Kalugin
Independent Member of the Board of Directors
Sergey Kalugin was appointed as an independent director in March 2022.
Mr. Kulagin has extensive experience in organizing the digital transformation of companies. From 2017 to 2018, he was Deputy Minister of Digital Development, Communications and Mass Media of the Russian Federation, where he oversaw areas related to Smart City and Digital Health. From 2013 to 2017, he was President of PJSC Rostelecom, where he upgraded the infrastructure, improved the quality of customer service and adopted a new strategy that launched the company's digital transformation.
Sergey Kalugin graduated from Lomonosov Moscow State University with a degree in Economics.

The Board of Directors includes the Audit Committee, the Remuneration Committee and the Nomination Committee. These committees are intended for preliminary consideration of the most important issues and preparation of recommendations for the Board of Directors to take decisions on such issues.
Audit Committee

Tatiana Lukina, independent Member of the Board of Directors - Chairman of the Audit Committee
Sergey Kalugin, independent Member of the Board of Directors
Vitaly Ustimenko, independent Member of the Board of Directors
Remuneration Committee

Sergey Kalugin, independent Member of the Board of Directors - Chairman of the Remuneration Committee
Mark Kurtser, executive director
Vladimir Mekler, independent Member of the Board of Directors
Nomination Committee

Vladimir Mekler, independent Member of the Board of Directors - Chairman of the Nomination Committee
Mark Kurtser, executive director
Sergey Kalugin, independent Member of the Board of Directors