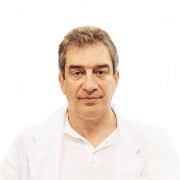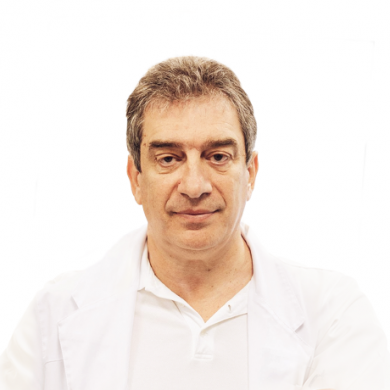 Dr Mark Kurtser, PhD, Member of Russian Academy of Science
CEO and Member of the Board of Directors
Dr Mark Kurtser is the founder of MD Medical Group, CEO and Member of the Board of Directors. Dr Kurtser began his career as a graduate assistant to the associate professor at the obstetrics and gynaecology department of the Pirogov Medical University. From 1994 to 2012, was Head of the Centre of Family Planning and Reproduction, Health Department of Moscow, the largest public obstetrics hospital in Moscow. From 2003 to 2013, Dr Kurtser was the Chief Obstetrician and Gynaecologist of the City of Moscow. He holds a degree in medicine from Pirogov Medical University in addition to a postdoctoral degree in medicine. Dr Kurtser remains actively involved in the Group's healthcare practice and day-to-day operations.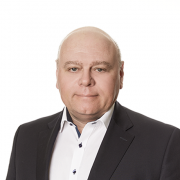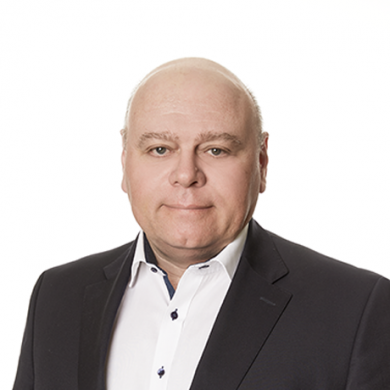 Mr Vladimir Mekler
Chairman of the Board of Directors
Mr Vladimir Mekler became Chairman of the Board of Directors in 2016. Mr Mekler was appointed as Non-Executive Director in February 2015. He is a senior and managing partner of "Mekler&Partners". Mr Mekler specializes in corporate law, including support and structuring of complex contracts, cross-border contracts among others; systems of corporate governance and legal structuring development and optimization with regards to criminal and antitrust legislation; legal support of mergers and acquisitions; corporate disputes settlement; organization and coordination of legal representation and defence in repeat economic and property crimes. Mr Mekler has been a member of the Moscow City Bar since 1980 and is listed in the Moscow Bar's Book of Honours. He also acted as Vice-chairman of the Presidium of the Moscow City Bar Association from 2003 to 2010. He graduated from the Lomonosov Moscow State University.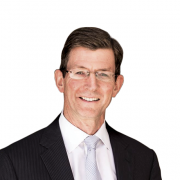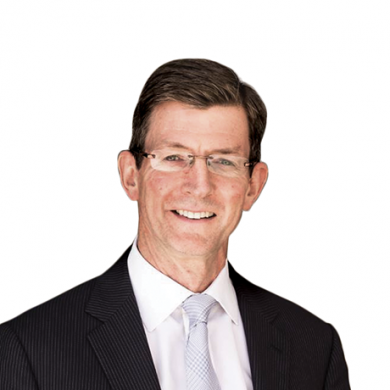 Mr Simon Rowlands
Independent Member of the Board of Directors
Mr Simon Rowlands was appointed as an independent non-executive director in September 2012. His other current appointments include non-executive directorships at Spire Healthcare and Avio. In 2017 Mr Rowland founded a private investment company Africa Platform Capital.
Previously Mr Rowlands was a Founding Partner of European private equity firm Cinven Partners, where he established and led the healthcare team and was involved in a number of transactions including those of General Healthcare Group, Spire Healthcare and Classic Hospitals in the UK, USP in Spain and Générale de Santé in France. In July 2012, Mr Rowlands became Senior Adviser at Cinven. Prior to joining Cinven, Mr Rowlands worked with an international consulting firm on multi-disciplinary engineering projects in the UK and southern Africa. He has an MBA in Business, a BSc in engineering and is a chartered engineer.
Recognition of Independence_S.Rowlands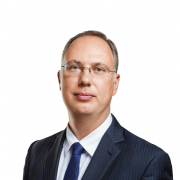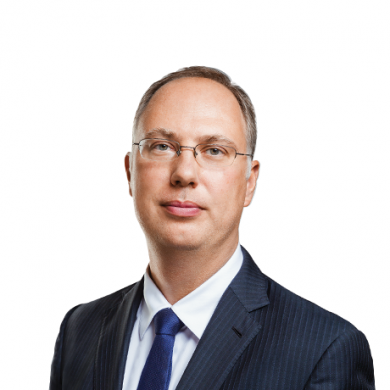 Mr Kirill Dmitriev
Member of the Board of Directors
Mr Kirill Dmitriev was appointed to the Board of Directors in October 2012. He is CEO of the Russian Direct Investment Fund, Russia's sovereign wealth fund with reserved capital of $10 billion under management. Working alongside the world's foremost investors, RDIF makes direct investments in leading, as well as promising, Russian companies.
Prior to becoming CEO of RDIF in 2011, Mr Dmitriev headed a number of large private equity funds and completed a series of landmark transactions, including the sale of Delta Bank to General Electric, Delta Credit Bank to Société Générale, STS Media to Fidelity Investments, among others. Mr. Dmitriev began his career at Goldman Sachs and McKinsey & Company. He holds a BA in Economics with Honors and Distinction from Stanford University and an MBA with High Distinction (Baker Scholar) from the Harvard Business School.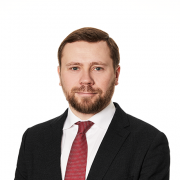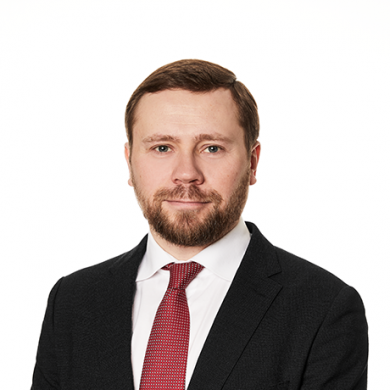 Mr Vitaly Ustimenko, PhD
Independent Member of the Board of Directors
Vitaly Ustimenko was appointed to the Board in February 2015 and is currently the CFO of Skillbox. He was the Group's Chief Financial Officer from 2012 to 2016. Vitaly has 20 years of experience in the field of finance and investment, 8 years as CFO, and has experience being on boards of directors. He has worked in companies such as the venture capital fund "Inventure Partners", "Solnechnye producty", "Russian Helicopters", the international consulting company Deloitte, to include a few others. Mr. Ustimenko holds a bachelor's degree from the Finance University under the Government of the Russian Federation and a PhD in finance from the State University of Management.
Recognition of Independence_V.Ustimenko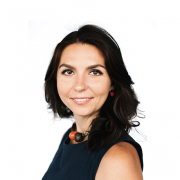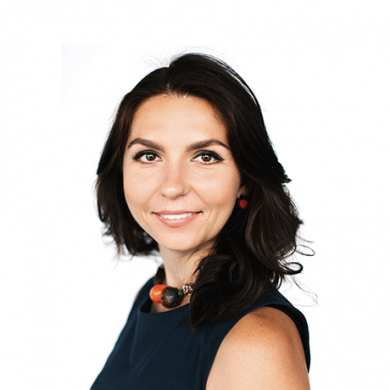 Ms Tatiana Lukina
Independent Director
Ms Tatiana Lukina was appointed as an independent non-executive director in December 2019 bringing her 19 years of experience in finance, business restructuring and project management in a wide range of industries.
Since 2016 Ms Lukina has been working as a CFO at GAME INSIGHT, a global mobile game developing company. Tatiana's career has commenced in KPMG, where during 10 years she participated and led projects in audit, capital markets transactions (IPO, SPO, Eurobons) in international stock exchanges, debt restructuring for major Russian companies, M&A transaction services in different countries. After that Tatiana worked in Portfolio Asset Management department at ALFA Group, represented shareholders in Boards and Committees of ALFA bank (Russia, Ukraine, Kazakhstan) and Rosvodokanal. In 2015-2016 Tatiana as a co-leader of finance function headed an IPO preparatory project at OZON.ru, a leading on-line retailer in Russia.
Ms Lukina graduated from the Financial Academy of the Russian Government with a 1st-class honour degree in Finance, Business Appraisal and Turnaround Management and then finished her PhD there.
Since 2006 Tatiana is a member of the Association of Certified Chartered Accountants (ACCA) in the UK, successfully passed exams for a Russian Audit License.